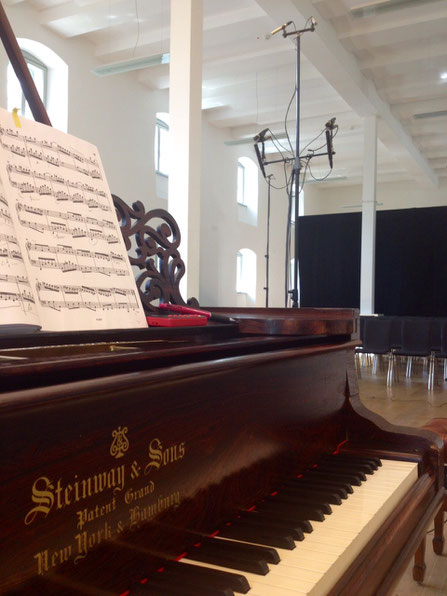 このたび私の二枚目のCD 『スカルラッティ ソナタ集』が、ドイツのレーベルより発売されることになりました。レコーディングは今年の5月に終えており、早ければ年末の日本でのリサイタル会場で、皆様にお手にとっていただけるかと思います。CD制作には、2014年度 青山音楽賞 《音楽賞》を受賞した際の賞金(研修費)を当てさせていただきました。青山財団の情報誌『ばろっくざーる』(12月20日発行予定)に、このCDについての私の文章が掲載されますので、またこちらでもご紹介いたします。お楽しみに!
My second CD "Domenico Scarlatti Sonatas" will soon be released by the German label. Thanks to the Japanese music prize "Aoyama Music Award" for my recital at the Barocksaal in Kyoto, I was able to do this work.
Meine zweite CD "Domenico Scarlatti Sonaten" wird bald von dem deutschen Label veröffentlicht. Dank dem japanischen Musikpreis "Aoyama Music Award" für mein Rezital im Barocksaal in Kyoto konnte ich diese Arbeit leisten.